Chi & Company (formerly known as New Island Entertainment in LA)
Li-Fen Chien established New Island Entertainment with Director Chi Y. Lee in 1998. New Island was is a state-of-the-art audio post production facility conveniently located near Universal, Disney, NBC, and Warner Brothers studios in North Hollywood, California. New Island was equipped to handle all the audio post production, including dialogue editing, production sound auto assembly, sound FX editing, sound design, ADR recording, foley recording, 5.1 surround sound mixing (Dolby, THX, DTS, SDDS) and No-Noise restoration.
New Island's feature film & TV credit lists:
l 13th & 14th Comedy Awards – Mix (George Schlatter Production)
l AFI Tributes – Mix (George Schlatter Production)
l Belly –ADR (Artisan)
l Bunny-Complete Audio (Independent Spirit Nomination)
l Candy Man III – M&E (Artisan)
l The Convent – Mix (Sundance Film Festival)
l Deuces Wild – ADR (Cine Wild Production)
l Dog Story – Complete Audio (MethodFest)
l Duets – Japanese Airline Version (Bang Zoom! Entertainment)
l Jazz Night – Complete Audio (Lifetime Channel)
l Magic Knight Rayearth (animation) – English version (Bang Zoom!)
l My Funny Valentine – Complete Audio (American Classics)
l The Sleepy Time Gal – Mix (Sundance Film Festival)
l Stormriders – English Version (Golden Harvest)
After moving back to Taiwan, Director Chi Y. Lee and Ms. Li-Fen Chien found
Chi & Company in 2004. It is a motion picture production, financing, and worldwide distribution company, dedicated to present the most innovative filmmakers from Asia. Together they bring independent production experience and in-depth cultural understanding to this company.
Its primary objective is to import the American film making system and film marketing models into Taiwan. In addition, it endeavors to construct a platform, on which the emerging Taiwanese film makers can exchange ideas and skills with professionals from Hollywood. Chi & Company is located in the heart of Xi Men Ding, which is the most highly alert district to the climate changes in fashion and trend. The studio is designed to be an open-space working environment. The concept of its interior decoration is based in poor-decadent style, a signpost of the restless and passionate creative energy of the film art.
In 2005, Chi & Company has produced its first feature entitled "Chocolate Rap" in Taiwan. "Chocolate Rap" has been invited in Tokyo Int'l Festival "Winds of Asia", CinemaAsia Film Festival, Hong Kong Asia Film Festival and 51st Asia-Pacific Film Festival. "Chocolate Rap" also competed for the Best Narrative Film in Taipei Film Festival. In 2007, Company produced "Beautiful Crazy", this feature was invited to 2008 Tokyo Int'l Film Festival, and won the Special Mention of the International Jury Award at 2008 International Filmfestival Mannheim-Heidelberg. "Beautiful Crazy" also got invited to 2009 International Film Festival Rotterdam.
In 2008 Company produced the pioneering co-production titled GHOSTED with Hyena Films, Germany. This project got the funding from GIO, PTS and Taipei City Cultural Department in Taiwan, as well as got awarded by City State of Hamburg and German Government Filmfund, and got supported by 3-sat/ZDF. GHOSTED is invited to 2009 Berlin Film Festival in Panorama section and over 27 film festivals so far. Company start nurturing new directors and producing short films "Panic House" and "Smoke" in 2008, both short films got into 2009 Taipei Film Festival Short Film Competition, moreover, "Panic House" got the Best Short Film Award. Currently, the Company is at the stage of pre-production of feature "Difficult Love" and as well as on a number of film projects.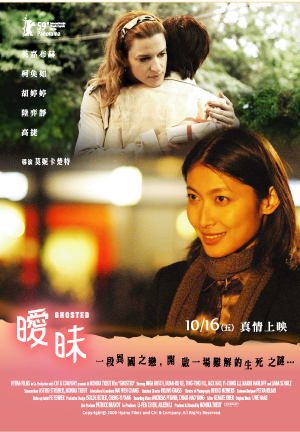 2009 Ghosted (35mm/color/90mins)
2009 Berlin Film Festival (Panorama)
2009 Melbourne Queer Film Festiva
2009 London Lesbian & Gay Film Festival
2009 Hong Kong International FF
2009 Torino GLBT Film Festival
2009 Smoke (HD/color/10mins): Taipei Film Festival
2009 Panic House (Digibeta/color/22mins)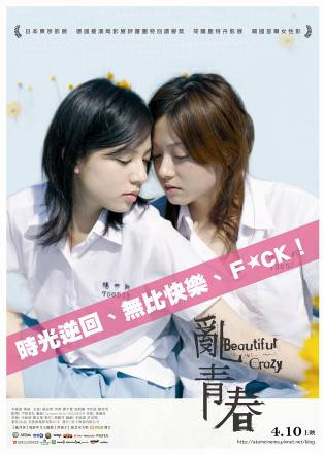 2009 The Best Short Film Award, Taipei Film Festival
2008 Beautiful Crazy (35mm/color/97mins)
2008 Special Mention of the International Jury, Int'l Film festival Mannheim-
Heidelberg
2008 Tokyo Int'l Film Festival
2008 Nominated for Taipei Grand Award, 2008 Taipei Film Festival
2009 International Film Festival Rotterdam
2009 Torino GLBT Film Festival, International Women's Film Festival in
Seoul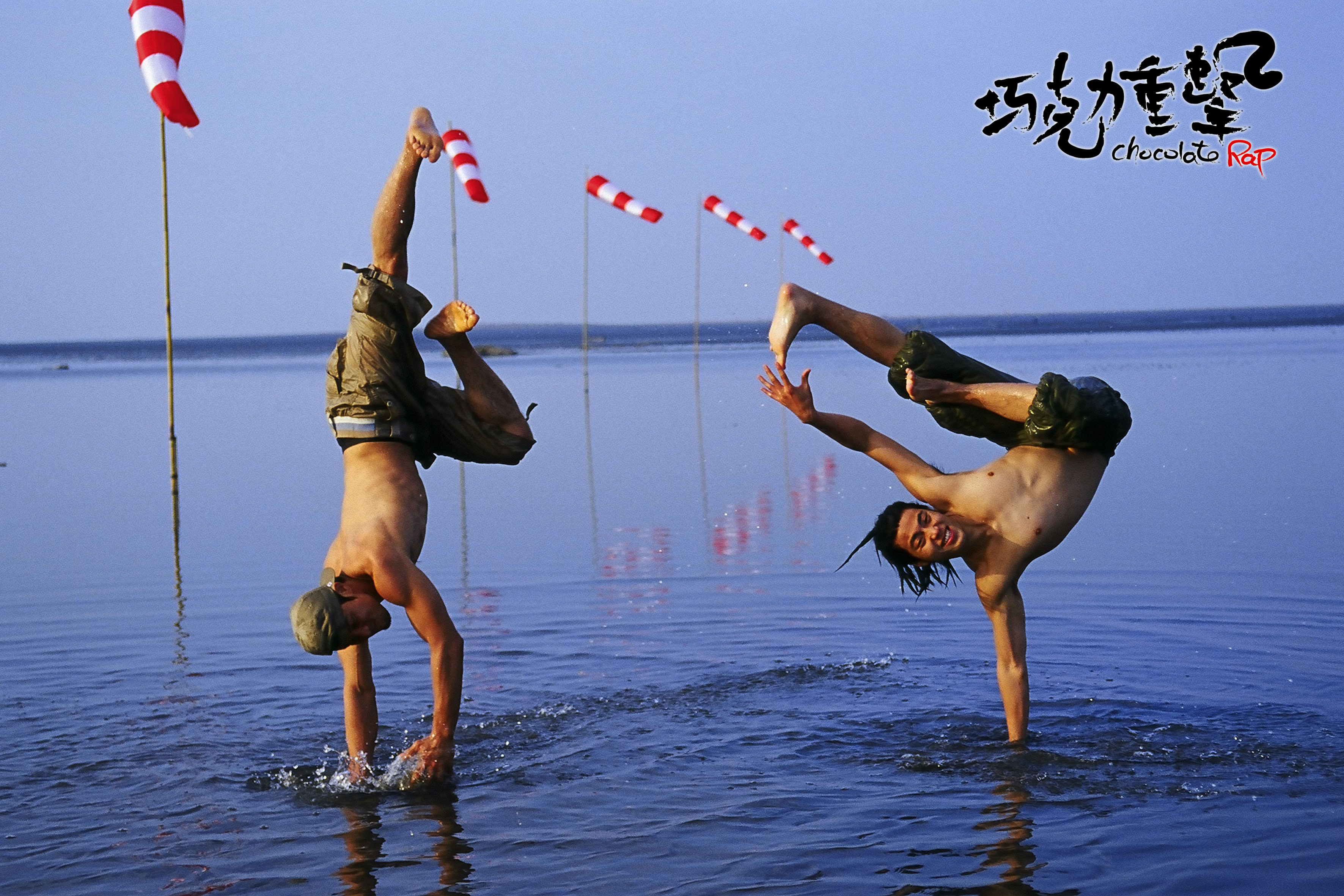 2006 Chocolate Rap (35mm/color/84mins)
2005 Tokyo Int'l Film Festival "Winds of Asia"
2006 Taipei Grand Award, Nominations for Best Narrative Film,
Taipei Film Festival
2006 Official Selection, CinemaAsia Film Festival
2006 Hong Kong Asia Film Festival
2006 The 51st Asia-Pacific Film Festival